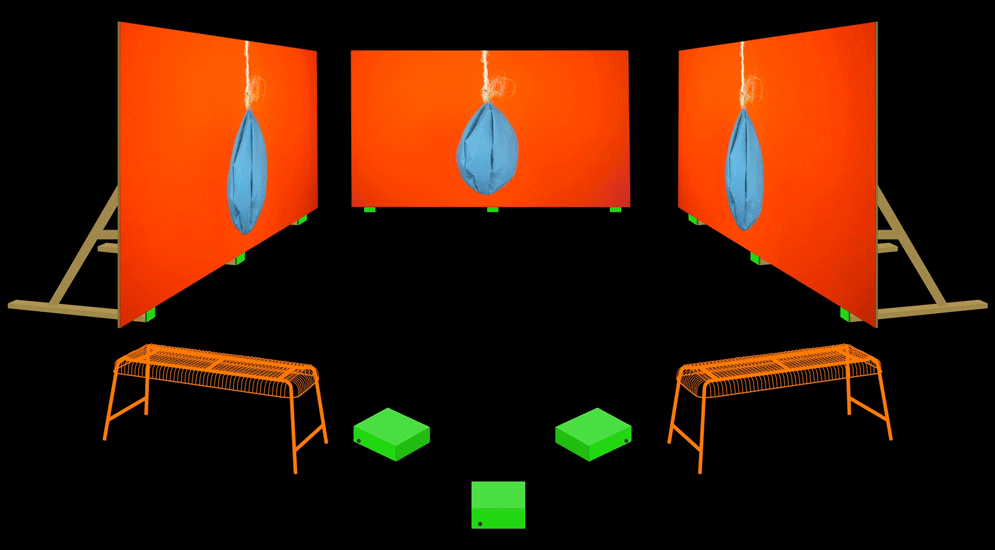 The 3 videos from The Impetuous Engine showed a series of fabric props and objects. Each video projection had a speaker on which a Foley track played, when objects moved between screens they also moved between speakers.

The work contained fragments of text from the first urban planning strategy of Glasgow, which advocated the destruction of every city centre building built up until that point (1945) despite negligible post-war destruction. The report envisioned Glasgow as a modern city comprised only of motorway and highrise, it was partially implemented when the M8 was built through the city and continues to have an impact on the area this work was shown in.

See some stills from the videos here.